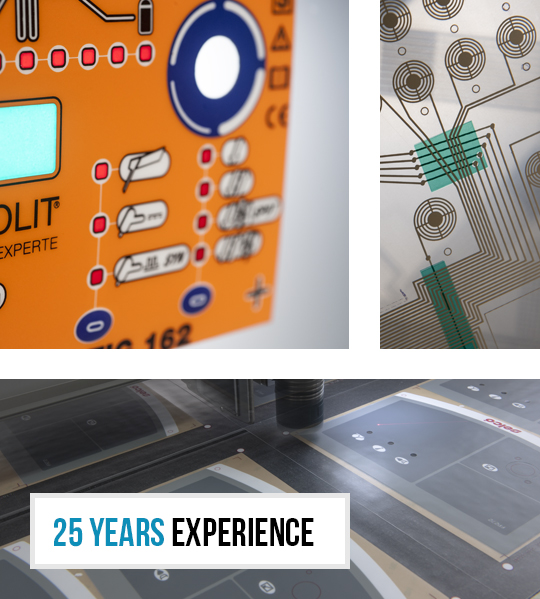 Screen printing for
electronics
C.F. Serigrafia boasts over 25 years experience in the field of screen printing for electronics, with the purpose to realize the best result in HMI (Human-machine interface). Over the years the Company has increased its staff up to 10 specialized employees, and operates in its own plant since 10 years.
We realize:
membrane keyboards in polyester
customized keyboards in polycarbonate
capacitive and resistive keyboards in plexiglass
capacitive keyboards in polycarbonate.
constantly updated
A wide range of machines constantly updated with new technologies
A specialized mechanical department processes aluminium in different thicknesses, plexiglass, PVC foam and hot folding.
Our fleet of machinery is made up of elements in line with the latest technologies in this branch, allowing to fulfill large orders generally in 7/10 working days from the drawings' confirmation.
Short delivery time
We can process an order in 7/10 working days from the order confirmation.
Our policy
Only Italian suppliers
Our business policy is to deal only with Italian and EU suppliers. We only use materials in compliance with the current standards and believe in a direct relationship with our suppliers and customers.